I know it's early but training camp is just around the corner.  See below for a sneak-peak outlook for Robert Williams as written by Jonathan Wasserman at Bleacher Report.  I will admit that it's an optimistic one but it is also a reminder of his upside and potential impact on the team.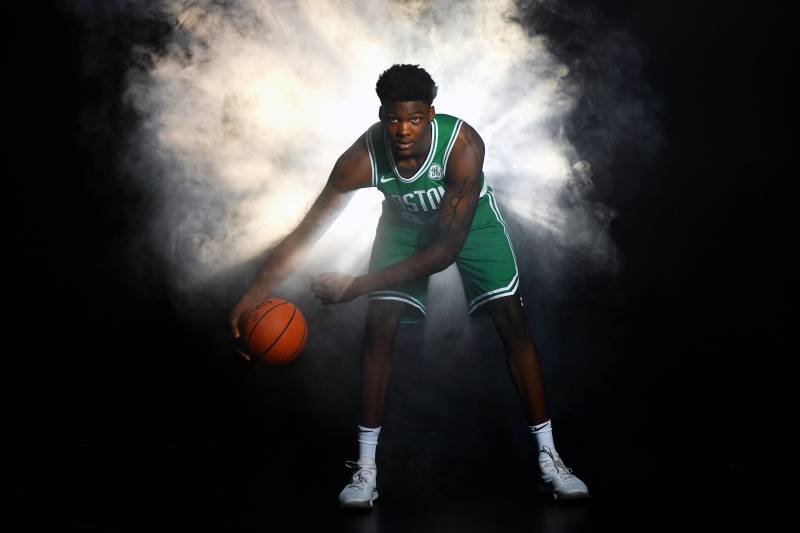 Jesse D. Garrabrant/Getty Images
After missing both the first media interview and flight to summer league, a negative stigma has stuck with Robert Williams since the draft. It should fade, however, once training camp starts, when he's able to remind teammates and coaches what he's capable of on the floor.
An explosive leaper with unique physical tools, Williams is an athlete unlike any of the Boston Celtics' current bigs. Regardless of his current skill and maturity levels, he'll turn heads during camp with his presence in the paint.
Williams ranked in the 97th percentile among finishers at the rim last season, per Synergy Sports. And he blocked 4.1 shots per 40 minutes.
By the end of camp, Boston's coaching staff should feel confident it has something in the No. 27 pick, who gives the roster a dimension of above-the-rim play up front that's missing. Williams seems bound to draw ceiling comparisons to centers like Clint Capela and DeAndre Jordan, which will be enough to keep the Celtics coaches patient as he goes through the ups and downs of growing into a pro from a student.